Skip to Content
Chimney & Masonry Services in Millersville, MD
We're Millersville's Best Choice For Customer-Focused Chimney Care
Whether you're in Millersville, Andersons Corner, Gambrills, Odenton, or Arden-On-The-Severn, the CSIA-certified team at ChimneyTEK is here to tackle your chimney and venting problems!
For the last two decades, those of us at ChimneyTEK have worked hard to earn a reputation as the Millersville area's most trusted and professional chimney care company. On each and every service call, we put the safety and satisfaction of our customers first, and strive to truly listen so we can meet our customers' needs and exceed their expectations. Whether we're called to the home to inspect a damaged chimney and recommend repairs or we're performing an annual sweeping, we put our best foot forward and work diligently to get the job done quickly and without mess.
Comprehensive Care To Make Your Life Easier
We know your home is your castle and that you're hiring us to make your life easier – not harder. That's why we take great pains to perform work swiftly and leave your home cleaner than it was when we arrived. Our technicians use powerful vacuum equipment, tarps, drop cloths, and protective footwear so that your home remains clean and protected while we're on the job. We offer comprehensive care so our customers won't need call several different companies to care for their chimney systems. Our services include each of these: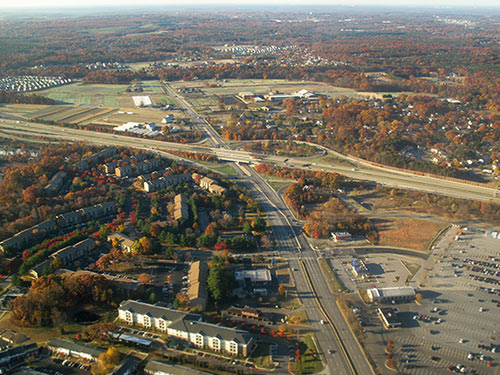 We're Consistently Improving & Growing To Better Serve You
Our goal is to meet all of your chimney and venting needs, both large and small, which is why we continuously work to improve our knowledge and build upon our skills. We maintain membership with the National Chimney Sweep Guild (NCSG) and certification with the Chimney Safety Institute of America (CSIA), and make ongoing training a priority for our team. When you need the help of a knowledgeable and friendly expert, look no further than ChimneyTEK.
If You're In Millersville, We Are Here To Help!
Whether you live along Crain Hwy, Patuxent Fwy, Dairy Farm Rd, Waterbury Rd, Generals Hwy, St Stephens Church Rd, California Terrace, Holladay Park Rd, Cecil Ave, or elsewhere in the Millersville area, call on ChimneyTEK at 410-796-8450 when you need the skills and advice of a true chimney and venting professional. Click here for online scheduling!
Scheduling a service call in Owings Mills is easy for our customers there and in every one of our service communities.
Call Today to Schedule Chimney Service!