Skip to Content
Outstanding Brick Repair by ChimneyTek
If your brick or mortar walkways need to be refreshed, you can rely on the team at ChimneyTek to meet your needs. We restore walkways and steps through exceptional brick repair services throughout Glen Burnie, Anne Arundel County, Howard County, Carroll County, and the Baltimore suburbs. Our team offers a wide range of quality services, including brick repair, replacement, and maintenance. We have over 25 years of experience returning brick and mortar steps to prime condition. Homeowners choose us for our unmatched level of customer service and satisfaction. If you want to improve your brickwork's appearance, safety, or function, please reach out to us. We'll proudly provide you with beautiful new brick steps that you can travel comfortably on for years.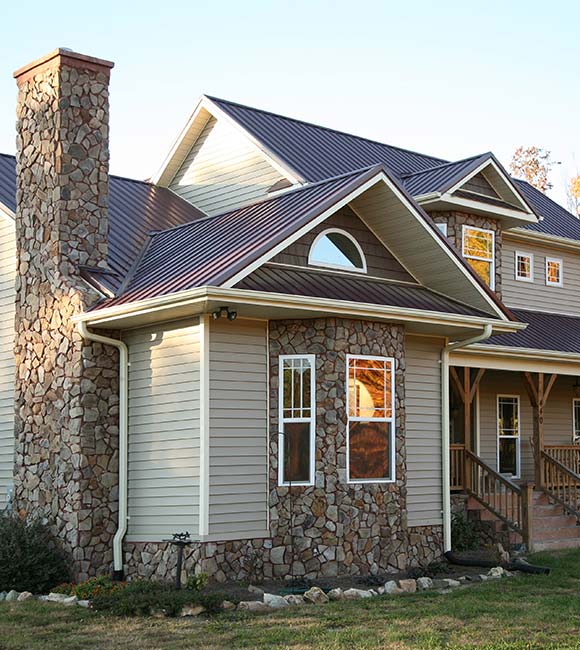 Why is Brick Step Masonry Repair Needed?
The art and craft of brick masonry comprise laying stone or brick layers and bounding it with mortar. It is used to construct many structures, including homes, chimneys, walls, roofing, and brick steps. Though this timeless technique has advanced throughout generations, it is still best left to the careful hands of skilled professionals. Having an amateur perform your brick and mortar work can lead to an incorrect structure, cracks, and leaking. As your brick and mortar gets older, having it inspected and maintained becomes increasingly critical. We perform masonry repairs along with our brick step masonry services to achieve the following:
Structural Integrity: Over time, your bricks may become detached, or your mortar may start to crumble. Deteriorating brick and mortar causes instability for walkers. Our services renew brick and mortar and restore their function.
Ideal Aesthetics: There's nothing like the classic look and feel of brick and mortar steps. We can make your brick steps and walkways look good as new.
What are the Advantages of Brick Step Repair?
If your brick and mortar work is salvageable and you'd rather not spend time and money on a replacement, then repair services are a better option. Learn more about our specials and financing on brick step repair. Our services will provide you with the following benefits:
Home Value and Curb Appeal: Fresh-looking and functional steps are great additions to any home and may increase property worth. They'll also attract potential buyers if you decide to sell your home.
Money Savings and Convenience: Brick step repair is usually more cost-effective than an entire replacement and new installation. It's also easier and quicker to complete and tidier than a complete brick and mortar tear-out.
Safety: Dislodged or unstable steps can be hazardous for walkers. With repaired bricks, you can feel confident and secure while walking to and from your home.
Do I Need Brick Step Repair?
You want to ensure that anyone who walks on your steps is safe. Even sturdy and well-constructed brick steps will suffer damage and deteriorate as they are used throughout the years. Moisture, vegetation, and heavy impacts can cause brick and mortar to weaken and split. We recommend that you schedule an appointment with us if you notice one or more of the following:
Cracked or Broken Bricks: If your bricks are cracked, chipped, or broken in certain sections, the damage will continue to worsen. We can swiftly attend to your damaged bricks before they become irreparable.
Loosened Bricks: Loose or wobbly bricks may gradually detach or fall out of place. Our crew can re-mortar and reattach your loosened bricks so you can walk on them safely again.
Decaying or Fretted Mortar Joints: Mortar naturally deteriorates and sustains wear and tear with time and use. Fretting occurs when the cement is improperly mixed or when excess moisture compromises it during construction. During our tuckpointing repair service, we place new mortar into deteriorating mortar joints to renew and reinforce bricks.
Choose ChimneyTek for Your Brick Step Repair
Your steps and walkways are critical features of your home. You deserve to be safe and comfortable walking to, from, and around your property. The team at ChimneyTek has years of experience providing quick and top-quality repairs for brick and mortar steps. If you have concerns about your brickwork's structural integrity or strength or if it is falling apart, contact us to schedule a service. We'll arrive at your convenience, inspect your bricks and mortar, and provide an accurate and honest estimate. We offer a wide range of flexible payment plans to fit your budget. Our trusted and responsible team will restore your brick steps with the highest level of quality.
Call Today to Schedule Chimney Service!