Skip to Content
About Pressure Washing Services in Glen Burnie, MD
Keep your property sparkling with deep cleaning pressure washing services offered by the professionals at ChimneyTek in Glen Burnie, the Baltimore suburbs, Anne Arundel County cities, Howard County cities, and Carroll County. Say goodbye to stains, grime, dirt, and other forms of buildup and discover how your home can be the star of the block with the help of our trusted house cleaning experts.
Our Pressure Washing Services
Pressure washing services are a powerful technique that enables us to clear various areas of your property of the dirt and buildup that accumulate due to consistent exposure to the elements. Pressure washing consists of the use of high-pressure water, ranging from 100-5000 PSI (pounds-per-square-inch), that blasts away debris to reveal a spotless surface. The professionals at ChimneyTek are well-versed in a variety of pressure washing solutions to satisfy the varying needs of our customers. Whether you are looking to have your home's siding cleaned or want to enhance the glow of your pavers, ChimneyTek is here to make it happen with comprehensive services that keep your home looking its best.
Driveways and Walkways
With daily use, driveways and walkways can be affected by stains from oil, dirt, and other forms of debris, reducing the aesthetic value of your property and leading to premature deterioration. Our pressure washing services can quickly remove these inconveniences and restore your walkway of driveway.
Patios and Decks
A mildewy, dirty, or stained patio or deck contributes to the aesthetic decline of your home, and it can also be a hazard. Buildup can become slippery and pose a risk to your well-being. Fortunately, our team can eliminate these problems and leave you with a safe and sparkling patio or deck.
Home Cleaning
The exterior of your home is consistently exposed to inclement weather, and it is inevitable that with time, it will fall victim to debris buildup that take away from its appearance. Our pressure washing services are suitable for all home materials and can remove buildup and stains to uphold the aesthetic and structural integrity of your property.
Paver Cleaning
If your home's pavers aren't looking as beautiful as they once did, allow ChimneyTek to restore their appearance and make them look brand new with our paver pressure washing services. Our pressure washing services can easily remove mold, dirt, and other debris to leave you with perfect pavers.
Roof Cleaning
Your home's roof may be subjected to far more debris than what is visible from the ground level. Roofs can be affected by algae, moss, and more, and cleaning them on your own is both dangerous and an insurance liability. That's why ChimneyTek can handle your roof cleaning for you with our trusted pressure washing services.
The Benefits of Pressure Washing Services
Many people view pressure washing services as a luxury, when in reality it is an important component of home maintenance. Pressure washing helps to deter damage and increase the lifespan of your home's exterior components by removing hazardous buildup while also preserving the aesthetic and resale value of your home. Pressure washing services offer a range of benefits, including the following:
Improve curb appeal
Mitigate damage and deterioration due to buildup
Extend the lifespan of your exterior components
Enhance the health and safety of your home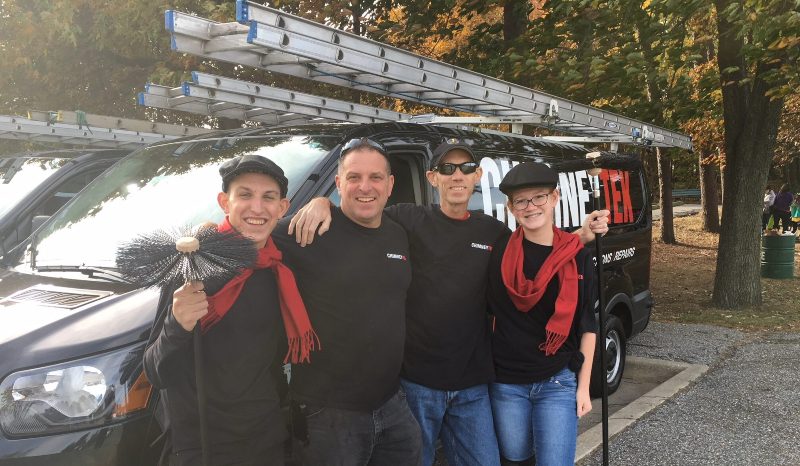 Choose ChimneyTek for Your Pressure Washing Services
When you need trusted pressure washing service, you need ChimneyTek. As industry leaders with over 20 years of experience and a reputation for providing nothing short of excellence, customers rely on us for pressure washing services that go the extra mile. We ensure customers experience a prompt, reliable, and effective service.
Schedule Your Pressure Washing Services Today!
If you've noticed that your home has begun to display signs of buildup and staining, whether it be on your siding, your driveway, or your deck, ChimneyTek is here to provide you with trusted pressure washing services to restore your home's aesthetic value and safety. Contact our friendly team to schedule your pressure washing services today!
Call Today to Schedule Chimney Service!