Skip to Content
Trust Your Flashing Repair Work To The Professionals
Rain can be a blessing for your garden or your lawn, but it's never a blessing for your chimney. Chimney leaks can cost a pretty penny to repair, especially if extensive damage was done before the leak was detected. That's why we encourage our neighbors throughout Maryland to be proactive about leak prevention. Being proactive means making sure your system is properly equipped to battle the everyday moisture challenges it faces.
The first step in leak prevention is to schedule annual inspections with certified professionals you can trust. An inspection can reveal a lot of problems and vulnerabilities early on, which is key when it comes to leak prevention.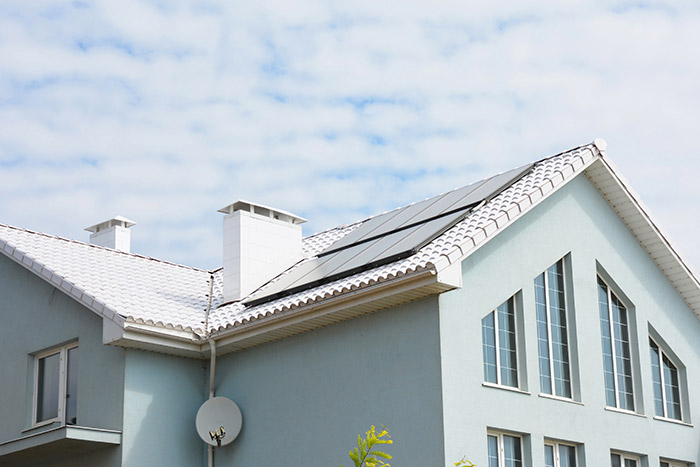 Is Your Flashing Properly Installed & In Good Condition?
One of the areas your chimney professional will check during an inspection is the flashing that covers the chimney at the roofline. Because this area is so vulnerable to water penetration and prone to leaks, layers of protective metal (flashing) should be carefully and professionally installed by experienced technicians to ensure that the chimney and roof seams stay dry and protected. Without proper flashing, this area will surely take on rain, snow, and sleet.
Unfortunately, not every flashing job is well done. Many inexperienced installers may use poor materials or leave raised areas or dents in the flashing, which can lead to pooling water and quick corrosion. Additionally, if several nail holes are created, water can quickly gather in these areas and seep in.
Whether You Need Repairs Or Flashing Installation, We Can Help
If your flashing was poorly installed or has undergone damage from tree branches, strong winds, rain, or animals, trust your repair work to the team at ChimneyTEK. We carefully layer high-quality metal flashing and work diligently to ensure a smooth, water-tight, protective surface. When we're finished, you can rest easy knowing that the joints where your chimney and roof line meet are protected and ready to take on the next big rain.
Whether you need a sheet or two replaced or a completely new installation, we can help. Call us at 410-796-8450 or click here to request an appointment to have your flashing repaired or replaced today!
When it comes to chimney leaks, another culprit can be a damaged or missing chimney cap. We'll be glad to inspect your system and discuss the necessary repair options today.
Call Today to Schedule Chimney Service!