Skip to Content
ChimneyTEK is Baltimore's Expert in Chimney Inspection
Overlooking problems with your chimney is easy, especially if you aren't using your fireplace regularly. However, if your chimney has experienced damage, it can put you and your family in a potentially dangerous situation. The professional team at ChimneyTEK wants to ensure your chimney isn't a health hazard. With one of our inspections, you can have peace of mind knowing your chimney is in working order. If we find any issues, we offer effective and long-lasting chimney repair services. Don't choose just any chimney and fireplace inspection service. Choose one that has your best interests at heart.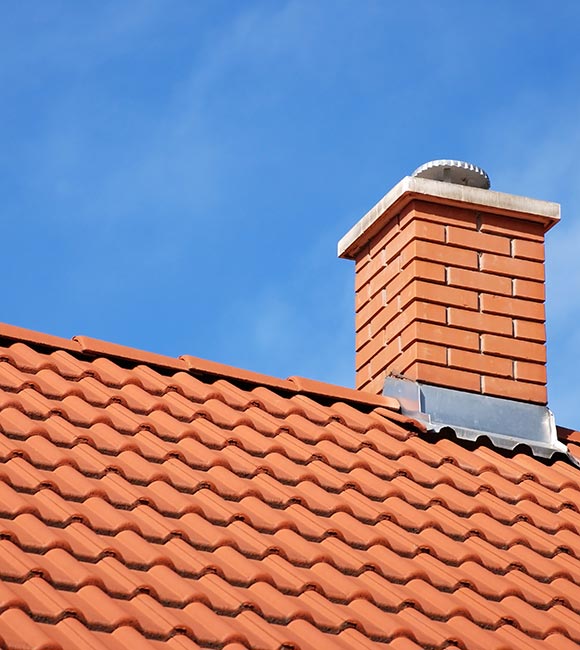 The 3 Levels Of Inspections
If you see signs of chimney damage, it's time for an inspection no matter when your last one was. Our expert technicians at ChimneyTEK are fully certified by the Chimney Safety Institute of America (CSIA) to complete three levels of chimney inspection. Each level is unique in what it looks for, and your technician can determine which one your chimney requires.
Level 1: Level 1 chimney inspections are relatively basic inspections, so they're not going to give you an in-depth evaluation of your chimney system's interior from top to bottom. However, these typically suffice for chimneys that are well-maintained and haven't shown any signs of damage or functionality or safety issues. If you've been keeping up with annual inspections and your system seems to be working normally, a level 1 inspection is probably all you'll need.
Level 2: A level 2 chimney inspection is more thorough than a level 1 inspection. Your technician will use video scanning technology to get a clearer picture of the system's condition. The camera will be sent down the chimney flue, and we will be able to get a good look at all accessible chimney components. This type of inspection is also required for situations other than diagnosing damage. You'll want to get a level 2 chimney inspection any time you make changes to your chimney's system (a new appliance, fuel type, or flue liner) or when buying or selling your home. That said, a level 2 inspection is also in order if you've noticed or suspect any damage.
Level 3: This level of inspection is the rarest of the three. A level 3 inspection means there is extensive damage to your chimney, and the technician can't find the root of the problem with a standard level 2 inspection. In some cases, a level 3 inspection can involve demolition if your technician determines this is the best way to locate the problem.
Whether you're buying or selling a home, noticing chimney problems, making a change to your system, or simply getting ready for the next cool evening, let ChimneyTEK help. We perform all 3 levels of inspections and can help you identify any problems or issues that need to be addressed. Call us at 410-796-8450 or click here to request an appointment with a CSIA-certified professional.
Wondering whether you need to have your chimney relined? Ask our chimney and venting services experts for more information today.
Annual Chimney Maintenance is Essential
Regular chimney maintenance can keep your inspections at a level 1 or 2, and far, far away from a level 3. The Chimney Safety Institute of American and the National Fire Protection Association strongly recommend annual chimney inspections. A trained inspector will be able to find damage that you may not have noticed. If it's been over a year since your last chimney sweep inspection, it's time to call Baltimore's trusted technicians at ChimneyTEK.
Missed Inspections Can Be Dangerous
If you've gone years without a chimney inspection, you may be at risk for some hazardous consequences. Even if you haven't noticed any signs of chimney damage, a proper inspection can reveal problems you didn't know you had. Chimneys are commonly damaged through brick and mortar erosion. When water infiltrates the cracks and freezes, it expands and breaks the brick further. Without regular inspection, this can cause significant damage and make using your fireplace dangerous. A fireplace and chimney inspection will also identify creosote build-ups. If this is left unchecked, it could become a fire hazard and cause smoke-drafting problems. Should obstructions in your chimney be left alone for too long, they can result in smoke and carbon monoxide pouring into your home. Carbon monoxide is toxic to humans and pets, which should make having an annual inspection a no-brainer.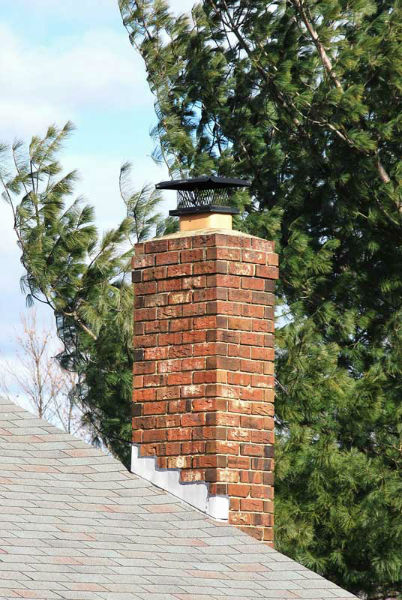 Don't Miss These Signs of Chimney Damage
Sometimes the early signs of chimney damage aren't obvious. However, if you're experiencing any of these visible signs of damage, you should schedule your chimney sweep and inspection with ChimneyTEK right away.
Cracks or broken bricks: Breaks are a clear sign of weather deterioration. Especially in cold climates, brick and mortar are susceptible to cracking and causing significant damage to your chimney's structure. Any visible breakage should be addressed as soon as possible.
Rusted flashing: Chimney flashing is the sheet of metal that seals your chimney to your roof. If the chimney flashing is rusted, has holes, or is otherwise deteriorated, it could cause water leaks into your home.
Efflorescence: This occurs when white stains begin appearing on the chimney's bricks. Efflorescence is a clear sign of water damage and too much moisture in the structure. The moisture can breed mold that can rapidly cause the structural integrity of your chimney to crumble.
If serious issues are found by our technicians, we can provide chimney & masonry repair services to get your fireplace back in working condition.
Contact ChimneyTEK Today
If your chimney and fireplace are due for an inspection, ChimneyTEK is Baltimore, MD's go-to. Our technicians can inspect your chimney quickly and efficiently and will have your fireplace back in business in no time. Simply watching for signs of chimney damage is often not enough. The only way to be sure your chimney is safe is to call in the professionals. The experienced team at ChimneyTEK will make sure your family is safe and secure in your home. Contact us today. To request an appointment with a CSIA-certified professional.
Wondering whether you need to have your chimney relined? Ask our chimney service experts for more information today!
Call Today to Schedule Chimney Service!