Skip to Content
Don't Let A Rusted Damper Keep You From Enjoying Your Fireplace
The damper that sits down in the throat of your fireplace is made to be easily opened and closed: opened when the fireplace is in use so that smoke and byproducts of combustion can exit the chimney, and closed when the fireplace is not in use so that conditioned air isn't lost up the chimney and cold gusts of wind don't enter the home. But what happens when the damper fails, breaks, or rusts into place?
Broken dampers can be responsible for smoke problems, chimney efficiency problems, and conditioned air loss, and can make it virtually impossible to enjoy time by the fireside. But we can help. Those of us here at ChimneyTEK carry and install some of the best top-sealing dampers in the industry. These top-sealing dampers are designed to replace traditional throat dampers – but what makes them better?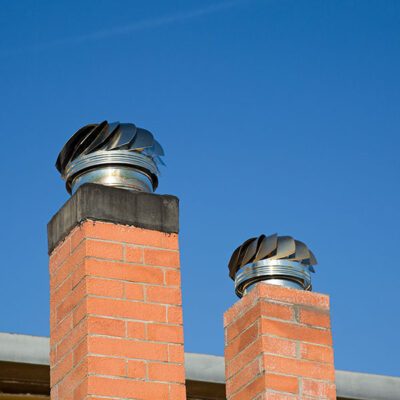 Airtight Protection At The Top Of Your Flue
While traditional throat dampers are installed at the bottom of the flue and made of metal, top-sealing dampers are attached at the flue top, closing off the flue with a rubberized, airtight seal. With a top-sealing damper, your flue is protected against moisture and damage starting at the very top, not down at the bottom. And because of the airtight seal that a top-sealing damper provides, you can expect money savings on your utility bills. Now that's good news!
Another benefit of opting for a top-sealing damper is that they essentially eradicate the need for a chimney cap. When your fireplace is in use, you'll simply pop open the damper, but when it's not in use, the damper will seal and protect the flue from moisture and other harmful elements.
Shop Our Selection Of Top-Notch Dampers
If you're looking for a new damper to provide your chimney with unparalleled protection and help preserve your system, shop our collection of top-notch dampers. We carry the most trusted brands and the finest products available.
If you'd like to know more about the brands and types of stylish and effective top-sealing dampers we sell and install here at ChimneyTEK, please give us a call! Our team of friendly and knowledgeable professionals are ready and waiting to answer any questions you may have. Call 410-796-8450 or click here to request an appointment online!
If you have any questions about the sales or installation of a new wood stove or pellet stove. ask our knowledgeable experts for more information today.
Call Today to Schedule Chimney Service!