Skip to Content
We Sell & Install Convenient & Charming Gas Inserts & Logs
Many homeowners today are busier than ever – rushing kids to after-school programs and soccer games, attending church functions, and working full time. The busier things get, the more we crave relaxation and ease. Of course, that's usually the last thing we have time for. But with gas logs or a gas insert, you can finally have your cake and eat it too, no matter how busy you are.
Gas logs and inserts offer the warmth and relaxation we associate with time spent by the fireside, only there's no work or waiting involved. Simply flip a switch or push a button and take in the warmth and ambiance, whether you have 5 minutes free or a coveted hour. Have to unexpectedly run out the door? Just turn off your gas appliance and head out. No need to wait for the fire to die down or clean out ash. With gas, you get to enjoy the relaxation and coziness fire brings on your schedule.
Concerned about the look of the fire itself? Modern gas appliances are designed to provide incredibly realistic looking flames, and many gas log sets are hand-painted and molded after real wood logs. We've seen some pretty impressive ones here at ChimneyTEK and we're confident you'll find a gas insert or gas log set that perfectly meets your needs and desires.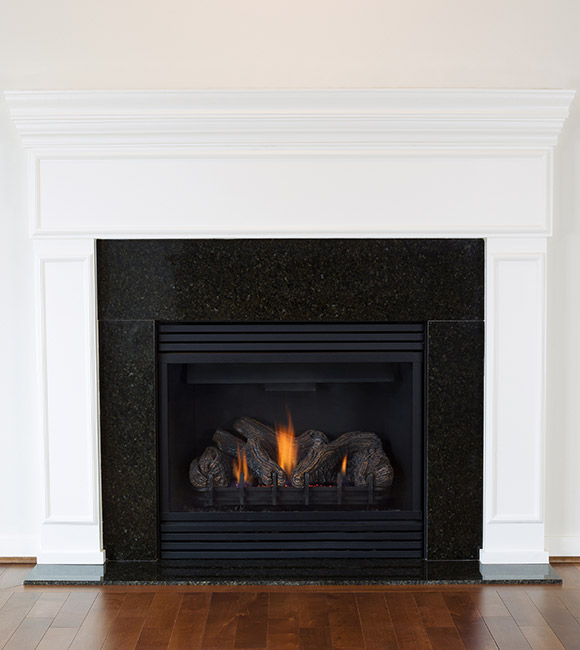 Vented VS Vent-Free – Which Is Best For Me?
When shopping for a new gas insert or set of gas logs, it's important to consider whether you want a vented or a vent-free appliance. Here are some of the major differences to help you decide:
Vent-free gas appliances and logs don't require a working chimney, whereas their vented counterparts do.
Vent-free models typically have a higher heat output.
Vented models typically have a much more realistic looking flame than vent-free models.
If you've been considering having your existing fireplace converted to gas with a gas insert retrofit or a log set, but aren't sure whether vented or vent-free is the way to go – we can help. Our technicians can evaluate your situation and preferences and help you determine which gas appliance will best serve you and meet your needs.
Call Today to Schedule Chimney Service!