Skip to Content
Our Crown Repair Services Guarantee A Beautiful & Effective Crown
No chimney system is complete without a crown, which is the slab of concrete that rests at the top of the chimney stack. A well-built, well-maintained chimney crown is key to keeping water out of your chimney system, day in and day out. But what happens when your crown begins to deteriorate or is poorly functioning from the start?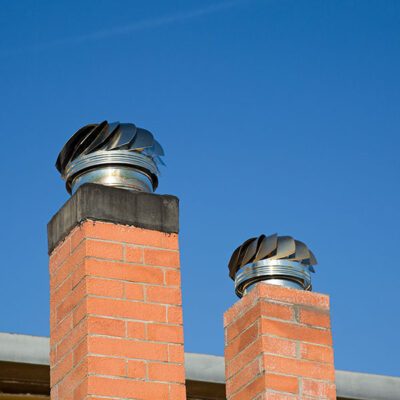 A Poorly Built Crown Cannot Perform
Crowns can begin to wear naturally, as a result of rain, snow, sleet, age, and temperature changes. But one of the biggest reasons crowns prematurely deteriorate and fail to prevent water damage and chimney leaks is poor construction. Crowns are meant to have a slight slope on all sides, to be at least 2 inches thick, and to extend past the chimney stack by at least 2.5 inches. This prevents water from settling on top of the crown and causing premature cracks, holes, and wear, and it keeps the crown from dumping water down onto the flashing or the masonry of the chimney itself.
Signs of deterioration can range from hairline cracks and holes to crumbing sections, most of which can be repaired. Unfortunately, not all crowns are built up to par – many are too thin, too flat, or made of materials (like mortar) that simply can't stand up to the daily abuse a crown sees.
From Crown Repairs & Waterproofing To Rebuilds, We've Got You Covered
If you think your crown may be in bad shape or poorly constructed, give ChimneyTEK a call. We have repaired countless crowns throughout Maryland over the last 28 years, and can make sure your crown is in great condition and ready to protect your chimney for years to come. Here at ChimneyTEK, we use professional products and techniques to repair crowns, seal holes and cracks, and provide a smooth, new surface.
Do you know the warning signs that indicate you may need a chimney rebuild? Ask our trained technicians for more information about this chimney and masonry repair service.
We repair cracks and holes with CrownSeal, which is an elastomeric product that provides a waterproof seal and prevents further expansion of cracks and holes. Should your crown need structural changes in order to provide adequate protection, we can remove your existing crown and replace it with a new one with the proper dimensions and slope. We even waterproof crowns to prevent damage in the future and keep the crown protected.
If you'd like to learn more about our crown repair and rebuild services or if you're ready to schedule an appointment with one of our Chimney Safety Institute of America (CSIA)-certified chimney professionals, please call 410-796-8450 or click here. We're here to help!
Call Today to Schedule Chimney Service!