Skip to Content
Stainless Steel Flue Liners Offer Flexible & Long-Lasting Protection
The flue of your chimney may not be something you give much thought to when you're basking in the warmth radiating from a fire, but without the flue, you simply wouldn't be able to enjoy the heat your furnace, fireplace, or stove provides. Liners work to protect and preserve the chimney system by containing the heat, moisture, and corrosive byproducts of combustion so you can enjoy your hearth appliance.
Unfortunately, many liners see damage as a result of use, high heat, and moisture, all of which can really take a toll on flue liners of all types: If metal, your flue liner may develop holes and rust spots; if clay tile, your flue liner may crack, fracture, crumble, or develop holes. Regardless of composition, creosote can build up along the flue walls, restricting draft and posing a fire hazard. But if your flue liner is damaged, we can help!
We specialize in flue relining and can restore your system using stainless steel, which is approved for venting all fuel types and appliances, whether it be an oil furnace, a gas fireplace, a wood stove, or a pellet stove. If you're after long-lasting service and fast installation, a stainless steel liner may be just what you need.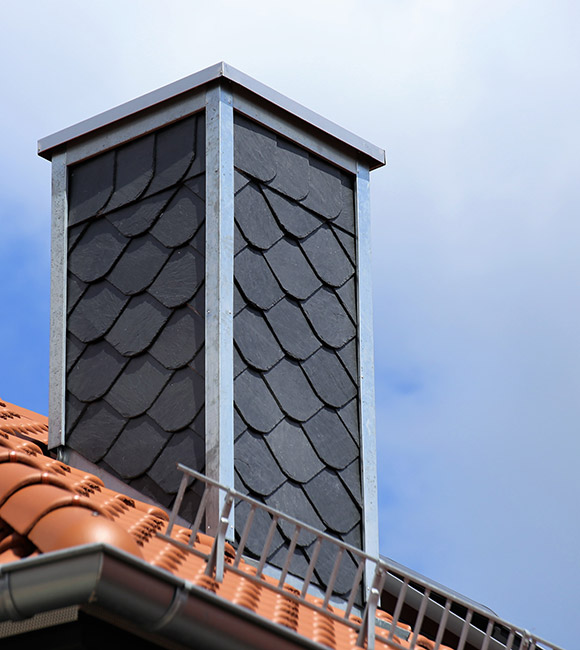 Get Long-Lasting Service & Protection With Olympia's Forever Flex Stainless Steel Liners
Here at ChimneyTEK, we install the toughest and most effective stainless steel liners available: Olympia's Forever Flex liners. These liners are designed to safely and effectively vent fireplaces, furnaces, woodstoves, and pellet stoves, whether oil, gas, wood, or pellet-fueled.
Crafted of 316Ti alloy (the best metal available), Forever Flex liners are durable and easy to install, so you can expect swift installation and a lifetime of service. Forever Flex liners are UL tested and made to provide long-lasting protection and service, which is why they carry the Forever Warranty. They are flexible, corrugated, watertight, and airtight, so whatever the shape or size of your flue, Forever Flex can be a great choice for restoring your system's safety, functionality, and efficiency.
Ask Us If A Stainless Steel Relining Is Right For Your System
If you think your flue may be in need of a relining, call ChimneyTEK at 410-796-8450! Our technicians will carefully evaluate your system and let you know if a stainless steel liner is the best and most cost-effective option for restoring your chimney system. Call or click here for scheduling!
Call Today to Schedule Chimney Service!