Skip to Content
Fireplace Restoration Services in Glen Burnie, MD
ChimneyTEK Is Your Fireplace Restoration Expert
ChimneyTEK in Glen Burnie, MD, provides complete fireplace restoration services for homeowners throughout the community. Like any other feature of your home, sometimes the look of your chimney may go out of style or needs to be replaced due to deterioration. Luckily, the experts at ChimneyTEK are here to assist you. Our knowledgeable fireplace restoration technicians have over 26 years of experience helping to improve the look and value of your home with fireplace restoration. Now, you'll be able to enjoy a cozy fire without all the inconveniences that your outdated fireplace caused. Contact our team today to get started with a restoration estimate.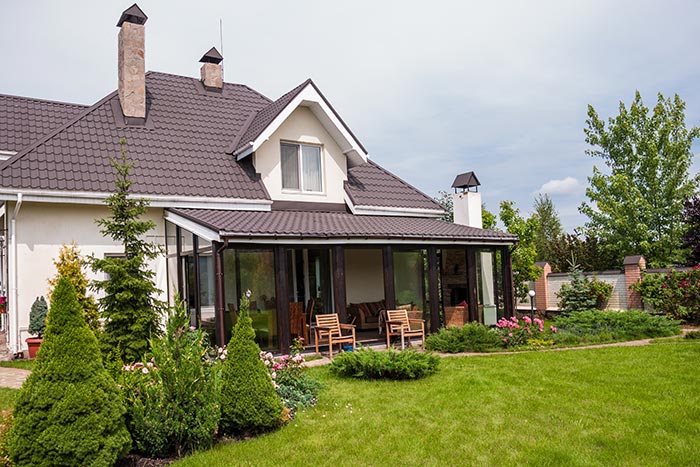 What are the Benefits of Fireplace Restoration?
Your fireplace is an important feature of your home and adds charm and an accent to your living room. However, if it no longer works or has fallen into disrepair, it can become an eyesore that detracts from the charm and style of your home. At ChimneyTEK, we have the tools and design experience to ensure that your home's chimney matches your design aesthetic. There are numerous benefits to restoring your home's fireplace, including:
Home Value – If you're planning on selling your home, a chimney is an asset that will increase the home's value. However, if your chimney is old or broken, it may make potential buyers apprehensive about purchasing the home.
Lower Energy Costs – When you can heat your living room with a natural fireplace, it will reduce your home's overall energy costs, which will save you money.
Improve the Look – Updating your chimney's look can transform it from an eyesore to an accent piece for your living room. We offer a variety of styles and colors to help you match it to your existing aesthetic.
Ambiance – Nothing beats coming home during the winter to a calming fire. A fireplace allows you the chance to relax and unwind peacefully at night.
Transform Your Home with a Fireplace Restoration Service
The professional team of fireplace restoration experts at ChimneyTEK is here to help you get the most use and value from your home's chimney. As a member of the National Chimney Sweep Guild and an Angie's List Elite Service company, you can always trust us to provide you with the best service throughout the area. For over 26 years, we have helped homeowners throughout Anne Arundel County, Howard County, and Baltimore County increase the value of their homes while providing a more efficient energy source with an upgraded chimney. We use only high-quality materials from the top name brands in the industry including, Copperfield, Ahren-Fire, Hampton, and More. Contact our team today to learn more about how an updated chimney can improve your home.
When Do I Need Fireplace Restoration?
Knowing when your home's fireplace is beginning to fail can help you prevent potentially dangerous situations for your home and family. At ChimneyTEK, our experienced and licensed restoration experts can help update the look and functionality with Ahren-Fire Fireplace Systems. A fireplace system from Ahren-Fire will get your fireplace up to code, making it safer for you and your family to use. This is a complete system that includes everything from the hearth to the top of the chimney and all components in between. Each individual part plays a role in the overall safety and performance of the system to ensure safe operation for years to come. Some common signs that your fireplace needs to be updated include:
Your home gets smoky when you light a fire.
The house seems colder.
The walls around your fireplace get very hot.
Call Today to Schedule Chimney Service!